SEBO Floorcare Guide
Laminate Flooring Care
---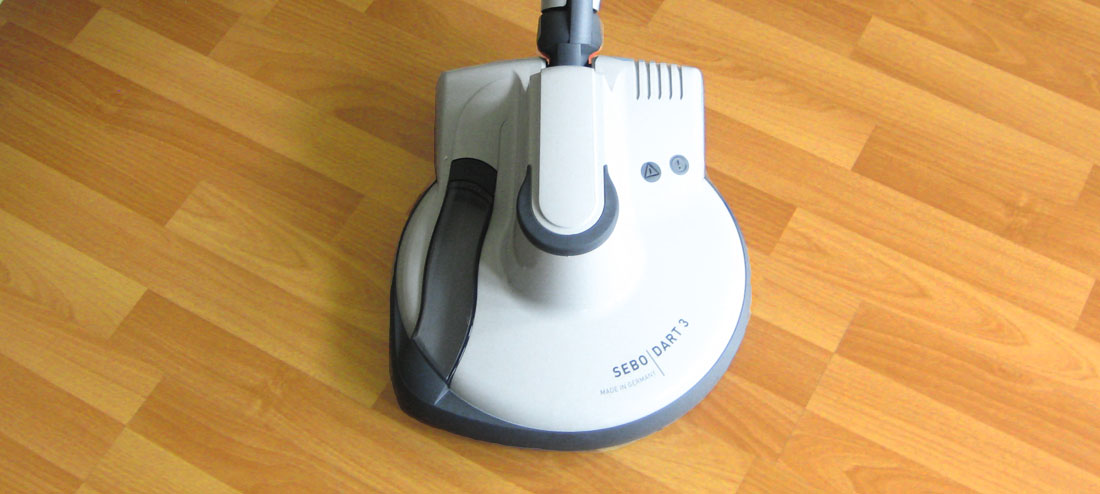 Laminate flooring is constructed of a number of layers that are bonded together by pressure and/or heat. A durable transparent surface layer of melamine resin resists scratching and staining and also protects the printed design layer below. The core is made of high density fibre or particle board, and the backing is a water resistant material, normally melamine resin or treated paper. Laminate is graded by its wear resistance.

The care of laminate flooring is very similar to wood. Wet mopping should be avoided as it could get into joints and then cause the underlying particle board to expand. Cleaning agents that have been specially formulated for laminate floors should be used.

Although hard wearing, laminate should be protected in the same way as wood floors with entrance mats and floor protectors on furniture feet. Like any other floor surface, the quality of the product will greatly affect its durability. A good quality laminate can be cleaned and brought to a high level of shine using a polisher fitted with standard or diamond pads.
---